There is something really big happening in the website industry right now that I wanted to make sure you knew about. As a website professional, I cannot emphasize how important this is for small business owners and I encourage you to read this page in its entirety.  I am recommending this to all my clients, as well as every small business owner that I meet…it is that important!
It seems like you can't turn on the news or scroll social media feeds lately without hearing about some new privacy scandal or data breach. It's a big deal – and people are tired of waiting for the Federal government to act.  For this reason, many U.S. states have decided to take matters into their own hands by proposing new privacy bills to protect the consumers of their states. While the bills all differ somewhat, if passed, they would all require updates to your website Privacy Policy.
What is data privacy and why does your business need to be concerned?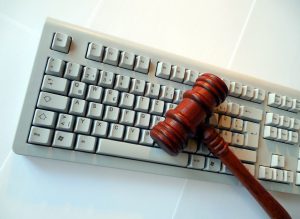 Several privacy laws are now in place to protect the personal information of citizens of certain states with fines that can reach $2,500-$7,500 per website visitor. The most recently enacted law was the California Consumer Privacy Act (CCPA), which became law on January 1, 2020. Nearly a dozen states have proposed their own unique privacy bills, some of which will allow their citizens to sue businesses for collecting personal information without a compliant, up to date Privacy Policy. These states make note that businesses of any size and any location will have to comply, which is why you need to be aware of what's going on.
Websites with as little as a contact form are collecting "Personally Identifiable Information" and will need to provide a compliant Privacy Policy to its users to avoid fines or lawsuits.  Privacy Policies must be kept up-to-date, reflecting the correct language, inclusive of each new state's law as it is passed to remain compliant.
Does this affect your business?
Do you collect any "Personally Identifiable Information" on your website through:
A Contact Form?
An Email List Subscription Form?
A Request for a Download?
A Shopping Cart?
Any Software that May Collect Data in the Background (Google Analytics, for example)?
Would you like to:
Avoid massive fines and lawsuits?
Limit your liability?
Keep control of your website?
Protect your intellectual property?
Ensure legitimacy to your website visitors?
What can you do to get protected?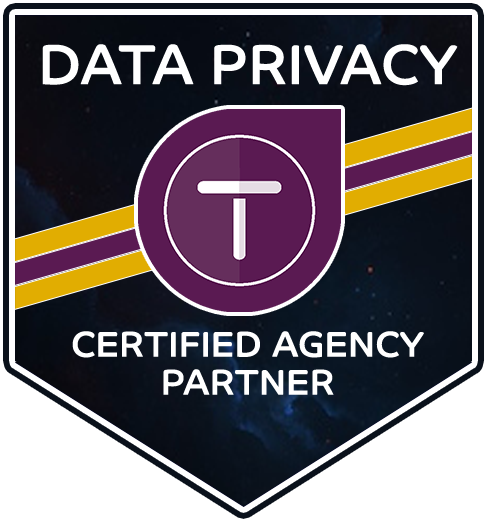 To be proactive, Dramatic Design has partnered with Termageddon, the only online Privacy Policy generator listed as a trusted vendor of the largest privacy organization in the world, the International Association of Privacy Professionals (iapp.org).  The company president is a licensed attorney and certified privacy professional, who educates other attorneys on the subject.
This plugin will automatically update your website policies when the laws change (as well as notify you when changes are coming), and it comes at a fraction of the cost of hiring a private attorney who specializes in online privacy practices.
The license costs $99/year or $10/month (paid directly to Termageddon).  Dramatic Design charges a one-time setup fee of $100 to create up to four policy pages on your website, insert the code into your pages, and test the custom code to make sure it is working properly.
Your subscription includes any or all of the following policy pages (depending on your needs):
Privacy Policy
Terms & Conditions
Disclaimer
EULA (End User License Agreement –for software and apps)
We even put Termageddon's policies on our own website:
Because Dramatic Design is a Data Privacy Certified Agency Partner, I am able to offer 10% off the cost of your first-year subscription payment.  Termageddon has also generously offered to personally take my clients and referrals through the setup process to ensure they're protected. (It only takes about 15 minutes via phone call.)
Please fill in the form below and let me know that you would like to use Termageddon to protect your business and I'll make a personal email introduction to the Vice President of Termageddon so he can schedule your 15-minute call!
By the way…
The President of Termageddon, Donata Kalnenaite, is a licensed attorney and certified information privacy professional. She often volunteers at the Illinois State Bar Association holding courses on the General Data Protection Regulation where she teaches other attorneys on the importance of privacy and what Privacy Policies should contain.
Termageddon is the only online Privacy Policy generator listed as a trusted vendor of the largest privacy organization in the world, the International Association of Privacy Professionals (iapp.org).
Yes, there are lots of Privacy Policies online that you could copy and paste into your website, but let me ask you a question…
Do you really want to trust the fate of your business to the possibility that the document might have been written by an attorney or that it might be compliant with all the new state laws or that it might cover everything needed for your business?  Be safe…not sorry!
Privacy Laws Already Passed:
European Union's General Data Protection Regulation (GDPR)
The California Online Privacy Protection Act (CalOPPA)
The California Consumer Privacy Act (CCPA)
Nevada's Revised Statutes Chapter 603A and SB220
State Privacy Bills Waiting to be Passed into Law:
Hawaii
Pennsylvania
Illinois
Washington
New York
Massachusetts
Minnesota
New Hampshire
Florida
Nebraska
Virginia
Let's do this!